This post contains affiliate links which means we may earn commission on purchases at no cost to you. Thank you for considering a purchase of these products, or any other items, through our Amazon links.
Bloggers need love too!
Here's a list of 7 super cool desktop gadgets for the super cool blogger in your life. We made this list just in time for Christmas. Any of these items would make a great stocking stuffer!
Click to Tweet these 7 Cool Desktop Gadgets any Blogger Will Adore!
Click To Tweet
The aroma of this eucalyptus spearmint room spray is divine!
Eucalyptus is known for alleviating stress, boosting energy, and easing mental fatigue.
Spearmint's special powers include stress relief, increasing circulation, and maximizing heart health.
Together, this aroma will set the tone for churning out awesome and creative blog posts.
They even have a pillow spray version!
This weekly planner is just perfect. It lays flat and gives you a quick glance at what you've got coming up for the week. Never forget a deadline with this little gem.
Think of this putty as a stress ball for your mind. Perfect for when you need a little break or moment of clarity.
This thinking putty really helps out when suffering from writer's block and need some time to clear your mind.
It comes in all kinds of different colors too.
I have my cell phone with me all the time. It's another one of my little addictions. 🙂
This pyramid-shaped cell phone stand holds your phone at just about any angle whether you're charging it, or just keeping it nearby. It's unique shape and smaller size makes it perfect for a desk.
It comes in three colors, but I'm partial to this minty greenish one.
When I'm at my desk, I make notes. Lots and lots of notes. I tend to have random and sporadic thoughts that I need to jot down so I don't forget.
This little hard-cover notepad is perfect for these quick notes and the spiral on top keeps it out of the way and perfect for lefties!
Whether it's a nice cup of tea, a refreshing soda, or even just a tall glass of water, coasters are essential to a blogger's desk.
These retro vinyl coasters are fun to look at and come in a super cute case to keep things neat.
Long hours in front of a computer or tablet screen is no bueno for your eyes.
These blue light blocking glasses help filter harmful blue light that suppresses melatonin production. Helpful for getting a good night's sleep after being on the computer late into the night.
Their wayfarer style and range of colors makes them flattering on anyone. BONUS: They're cute!
We really hope you enjoy this list awesome gifts for the awesome blogger in your life!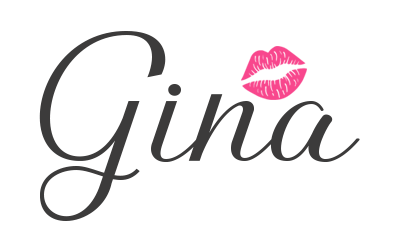 ---
If you liked this post or found it useful please share it.
A lot of people don't share because they feel that their "tiny" social share won't matter, but here's the truth…
Sharing is caring and every share helps bloggers like us create a better online presence so your share really does make a difference!
Awesome sharing suggestions:
– Pin it! (There's a great Pinterest-ready image at the top of this post!)
– Share it to your Facebook timeline or to a Facebook group!
– Tweet it! (A quick Tweet quote is available at the top of this post.)
– Email it to a friend.
Quick share buttons are provided below.
Thank you so much!