This post contains affiliate links which means we may earn commission on purchases at no cost to you. Thank you for considering a purchase of these products, or any other items, through our Amazon links.
December 26 is National Candy Cane Day!
Here's a list of 13 fantastic gifts for candy cane lovers. Find out some more facts about National Candy Cane Day here.
I didn't realize how long ago they were invented. All the way back in the 17th century a choirmaster in Germany used them to keep the younger children quiet during church. Who knew?
Celebrate Candy Cane day! Here's a list of 13 fantastic gifts for candy cane lovers!
Click To Tweet
Pajama pants are a staple gift at my house. I love to lounge around in them any day of the year. I've got summer versions and winter versions. This candy cane plush version will be sure to keep any candy lover warm and comfy!
Here's a version for candy lovers who dig onesies.  Not only are they cute, but they may be more comfy than the pajama pants above!
These spoons are REAL candy canes! You can use them to stir hot chocolate, coffee, tea, or even better…. to eat ice cream!
Candy cane flavored HERSHEY'S KISSES! Need we say more? If you love candy canes, these delicious chocolate morsels are for you. Not only are they beautifully wrapped, but they taste divine!
Like the bag says, it's "A Candy Cane with POP!" This is a great option if you have little ones who love candy canes because the stick can help keep little hands clean. 
These foil candy cane inspired straws are a great way to upscale any festive drink!
Not only did ChapStick make a delicious peppermint flavored balm, but they also put it in a super cute candy cane looking stick! Candy cane lovers rejoice!
If you love leggings and love candy canes, these are definitely for you. I love the green bow on the thigh; perfect for the holidays or any time of the year.
This tiny edition was just too cute to leave out. These dainty earrings made the list because they represent the traditional bent cane that we all know and love. 

PopSockets are awesome. I have a whole variety of them for any occasion and the holiday season is no exception.
Show off your candy can love and holiday spirit all over town with this antenna topper!
Let the invigorating scent of candy cane keep you refreshed all day long. Philosophy does not test on animals and this minty shower gel is as delightful as it's packaging.
Happy holidays from List Kissed! We hope you enjoyed this list of candy cane inspired gifts!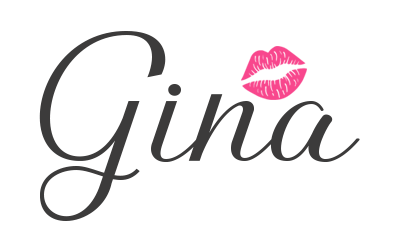 ---
If you liked this post or found it useful please share it.
A lot of people don't share because they feel that their "tiny" social share won't matter, but here's the truth…
Sharing is caring and every share helps bloggers like us create a better online presence so your share really does make a difference!
Awesome sharing suggestions:
– Pin it! (There's a great Pinterest-ready image at the top of this post!)
– Share it to your Facebook timeline or to a Facebook group!
– Tweet it! (A quick Tweet quote is available at the top of this post.)
– Email it to a friend.
Quick share buttons are provided below.
Thank you so much!