This post contains affiliate links which means we may earn commission on purchases at no cost to you. Thank you for considering a purchase of these products, or any other items, through our Amazon links.
December 1st is National Christmas Lights Day!
It's the time of year when you start seeing houses and neighborhoods all lit up for the holidays. When I was a kid, we used to drive around and look at all the decorated houses on Christmas Eve to kill time so that Santa could visit the house and leave our gifts. That was a magical time in my life.
Celebrate the start of the season with these unique and beautiful lights.
Tweet these 8 Beautifully Unique Christmas Lights by clicking here!
Click To Tweet
Cardinal Lights String
My grandma absolutely adored cardinals and they remind me of her to this day. She would have loved to add these little beauties to her Christmas decor.
Sea Glass Lights
These made the list because they are so unique. Maybe you'd like to be reminded of the beach during the cold holiday months. These will surely add a unique look to your Christmas flare.
Light-Up Santa Sleigh
Kids will surely delight in Santa and all of his reindeer adorning your house for Christmas!
Curtain of Stars
These beautiful stars will look gorgeous in walkways and windows.
Beautiful Light-Up Pine Cones
These lights are solar-powered and will beautifully decorate any walkway or outdoor holiday scene.
Heavy Duty Realistic Flame Lights
These commercial grade lights are truly unique! They actual resemble flames when they light up. They are larger than traditional bulbs and are suitable for indoor and outdoor use. The flickering flame effect will have you standing out from the crowd. Check out the video in the Shop Link.
Cute Mason Jar Lights
This super creative design reminds me of fairies and magic! They pair perfectly with the magic of the holidays.
3D Christmas Light Glasses
If you have never tried these 3D holiday glasses, you need to. The first time I tried these I was hooked. They change the way you see the lights and there are so many variations. They're a great way to make the Christmas holiday even more fun. Kids love them!
We really hope you enjoy this list! If you decide to try any of them out, let us know! Tag us on social media or even comment below.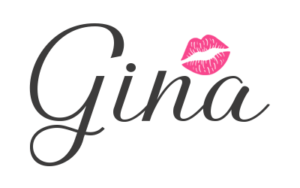 ---
If you liked this post or found it useful please share it.
A lot of people don't share because they feel that their "tiny" social share won't matter, but here's the truth…
Sharing is caring and every share helps bloggers like us create a better online presence so your share really does make a difference!
Awesome sharing suggestions:
– Pin it! (There's a great Pinterest-ready image at the top of this post!)
– Share it to your Facebook timeline or to a Facebook group!
– Tweet it! (A quick Tweet quote is available at the top of this post.)
– Email it to a friend.
Quick share buttons are provided below.
Thank you so much!